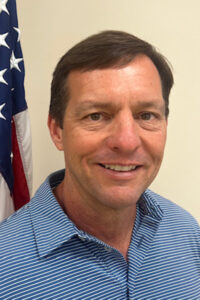 Jimmie Stennett, COO of Sayle Oil Company, graduated from Delta State University with a Bachelor of Business Administration. After working in sales for a couple of years, he joined his wife's family business, and has now been with Sayle Oil Company for 26 years where he has played a key role in the expansion of the company in the southern part of the state along with neighboring states.
Jimmie is not only a leader in his job, but also in his church and community. Jimmie and his family attend the First Presbyterian Church of Charleston, currently serving as an elder and previously as a deacon and co-youth group leader. He has had the privilege of serving as a board of director on the North Delta School board and the Charleston Recovery Center board. He also is on the CARE board, where he was past president, and the Fairhaven Captive Insurance Group, where he is the finance chairman.
Jimmie is a volunteer fireman and an annual volunteer with the Gateway to the Delta Festival. Jimmie lives in the Teasdale community with his wife, Lela, and adult children, JT and Sayle.