You Can Get Extra Mississippi State Tax Credit by Donating for Children Here in Tallahatchie County?
Supporting Early Childhood Education is an investment in the shared future of our area. Getting kids the right start benefits our entire community for generations to come.
Watch below to see our impact and some of the influential local supporters who believe in our work.
Mississippi has one of the highest quality state-funded pre-K programs in the nation.
Supported by Mississippi Department of Education- approved Early Learning Collaboratives, Pre-K programs in Tallahatchie County give our kids the skills needed to thrive in Kindergarten.
Tax Credit
Individuals or corporations who make a contribution to support the local matching fund of an approved early learning collaborative may be eligible to receive a 1:1 state tax credit for the donated amount up to $1,000,000.
Make Your Investment Count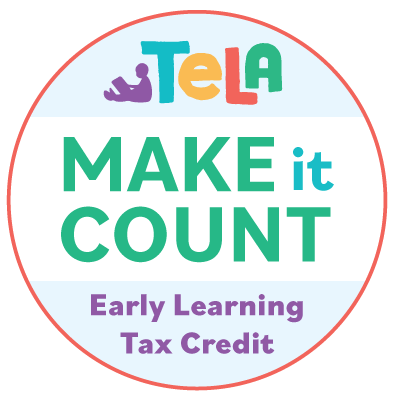 We will walk you through the process of donating. To get started, please contact:
Leigh Sargent, M.Ed Executive Director
leigh@wearetela.org
662-418-7344
Learn more about our work with children and pre-K programs here in Tallahatchie County.